Intelligent Information Management
Get information always in the right context and add value to it.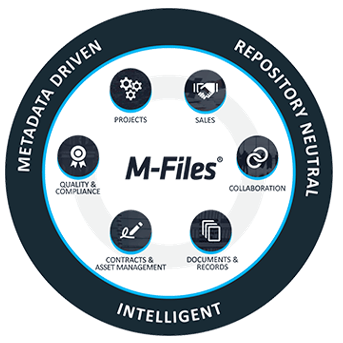 Don't settle. Information management is a top priority.
M-Files is an intelligent information management solution that supports all your key business processes and workflows.
M-Files combines ease of use and rich functionality for all types of organizations in various industries. Access content from multiple data repositories without having to migrate anything to M-Files and, with artificial intelligence, business critical-documents are discovered and tagged with metadata automatically.
M-Files can be implemented in the cloud, on premises, or as a hybrid solution, bringing you the ease of automatic updates to all platforms. It is the only true hybrid cloud content services platform on the market. Leading industry analysts (Gartner, Magic Quadrant for Content Service Platforms) and existing customers agree that M-Files is a fantastic solution that is revolutionizing business.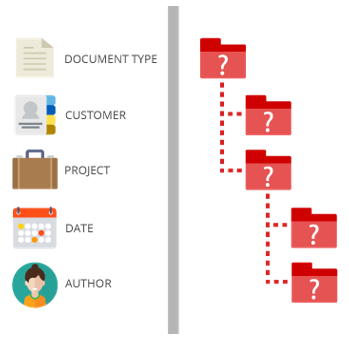 The content environment is getting more chaotic and fragmented
The amount of enterprise data is exploding. Documents and information is stored in a growing number of different repositories, such as network folder, SharePoint, CRM and ERP systems. It is hard to manage the abundance of data in all these disconnected systems, and a lot of time and effort is spent on locating the right document. On top of that, there are multiple different interfaces within these systems, slowing user adoption, and decreasing efficiency and productivity.
How do you keep multiple systems and repositories running and have IT resources to maintain them? The chaos cannot be solved by adding another traditional repository or system. You need a solution that unifies the user experience across all these repositories and helps user to find the right data at the right time and in the right context.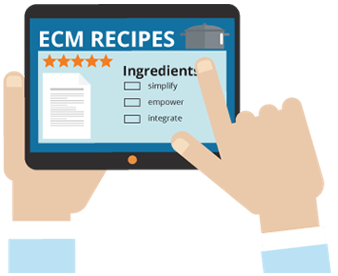 Ease of use meets rich functionality
To reap the benefits of any new software, user adoption is key to success. Users will only use a new solution if they find it helpful, intuitive, and easy to use. Many traditional information management products either offer too little functionality to support the business, or are too difficult to implement and use.
M-Files is an intelligent solution that connects to all of your data repositories. You can browse information from multiple locations based on what it is and see how it is related to other content instead of continuously switching between different systems and user interfaces.
M-Files is quick and easy to deploy because it does not require data migration from your existing systems. The configuration is simple and the system is always up-to-date thanks to automatic updates.
M-Files offers one, unified user experience regardless of the device or platform it is used on. You can even access network folders from a mobile device. This approach allows you to take advantage of improved productivity and employee satisfaction with an agile solution that enables better mobile working opportunities.
Manage information across different systems and repositories
Are you struggling to find the information you need, when you need it? With the amount of systems and repositories currently in use in most businesses, another content repository doesn't solve a basic problem – finding the right information and managing it in accordance with company policies and processes.
M-Files and the Intelligent Metadata Layer deliver a simple, unified user experience for modern information management. You can browse data in all connected systems and repositories with the same user interface – something that other ECM solutions are unable to offer.
IML provides a practical way to bundle business-critical documents from different sources to a single "view" (or virtual folder) by leveraging metadata, transforming dark data into managed data. Manage and collaborate on documents without disturbing existing processes and other users that depend on them.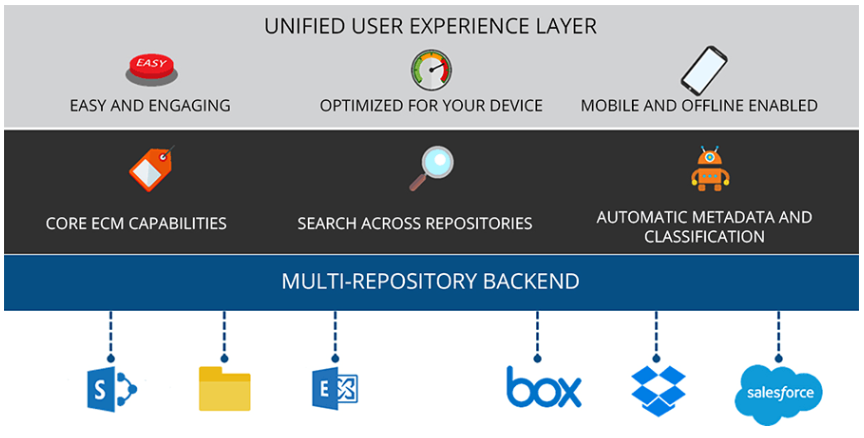 Change the way you use information without interfering with existing processes
Searching for and finding relevant information is important, but it is even more important to be able to utilize that information in a way that improves collaboration and supports and automates your business processes and workflows.
In M-Files, because information is tagged with metadata based on what it is, the same information can be searched for and found using different criteria depending on the use case. Take a project invoice for example. The project manager will need to see all data related to the project, regardless of what type of information it is. On the other hand, the accounts department needs to find invoices easily based on date, status, or the project they belong to.
All of this is possible since information is found based on context, metadata and different search criteria without duplicating the actual data or document. Automated permissions make it easy to adhere to security and industry standards, standard operating procedures, and quality and compliance requirements.