Explore M-Files
Get ready for Intelligent Information Management

The days of Document Management and Enterprise Content Management are over – it's time for Intelligent Information Management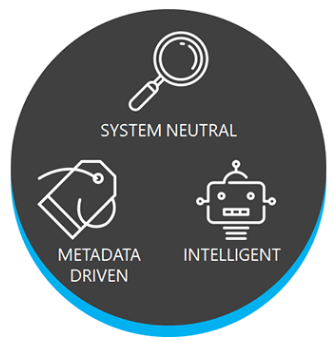 No more content chaos
Tired of looking for content in various repositories and systems? And either never finding exactly the right document, or spending too much time finding it?
With M-Files intelligent information management solution, this is no longer a problem.
The M-Files solution is built on three pillars: it's metadata based, repository neutral, and intelligent. That means that you can find data based on what it is, not where it's stored. See information in context automatically, regardless of its system or origin. There is no need to worry about data migration – keep everything exactly where it is and access it instantly.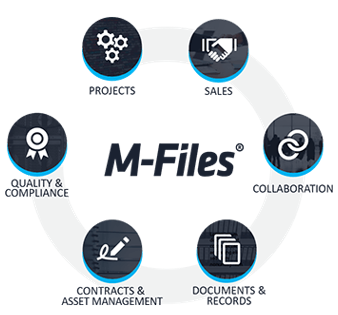 Support your whole business
Easy document management is a must for business efficiency.
However, it's not enough to settle for improving the way you store and find documents and data. M-Files boosts office productivity in a unique way.
Automate core business processes and workflows to ensure you never miss important deadlines or mandatory approvals.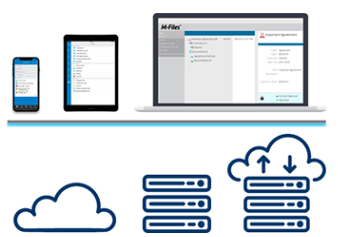 Cloud, on-premises, or hybrid – get it your way, and use with any device
M-Files is platform and device independent. No matter your preference in setting up your IT environment, M-Files can be installed in the cloud, on-premises, or as a hybrid solution, making your organization cloud ready from the get go.
Furthermore, M-Files offers on common user interface regardless of the device you use, so you can work anytime, anywhere, and with any device.